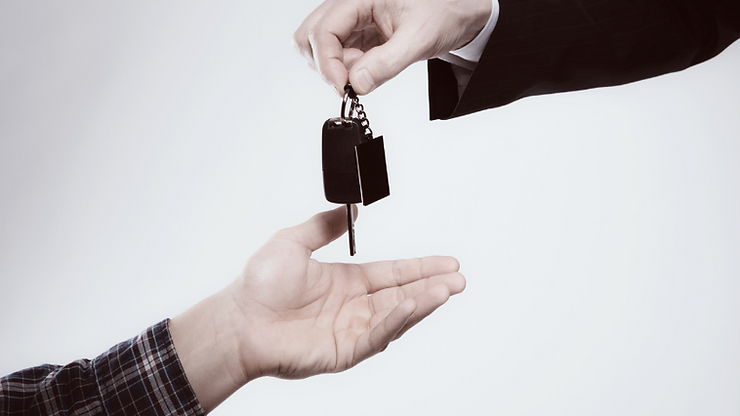 Selling your car can be a daunting and sometimes even emotional process, whether you've owned it for months or years. You may want to upgrade to a flashier model. You may have hit that time of life where you need a more family-friendly option. You could just want to put the cash into something else entirely, like a dream getaway!
The important thing is to make sure that you get the very best value possible from the sale, so that you can put that money towards a good use. This may sound straightforward, but a quick browse of any second-hand car website will show you otherwise – not everyone is putting in some very basic steps to maximise their returns here.
To make sure you aren't repeating some well-trodden mistakes, we've put together this handy guide to help you do the right prep to sell your used car. Read on to see what can affect the value of your car, and what steps you can take to remedy issues before looking for a buyer!
We'll cover:
What can affect the value of your car?
There are a couple of key factors that will play into the sale of your motor:
1. Current market value
No matter how many unique memories you and your four-wheeled friend share together, the value of your car will ultimately be determined by how much other people have been paying for your model and second-hand cars in general. Have a look around on a couple of different websites and get a good idea of what a fair asking price for your make and model would be.
Bear in mind that the car's age and mileage are going to be really key in underpinning market value as well, so there could still be some disparity between yours and other models based on how much you got out of it!
2. Cleanliness and appearance
They say you should never judge a book by its cover, but when it comes to a car, the state of its outside is usually going to be a pretty good indicator of how it's running under the bonnet. Anything from damaged bodywork, to dirt and disrepair on the paint job, and even a messy interior, can be enough to send a potential buyer elsewhere.
3. MOT and service status
It can be very tempting to eke out the last days of an MOT before selling, and in fact even feel like a natural conclusion – you paid for the MOT, so you might as well make the most out of it, right?
Well actually, having an MOT that's close to expiry could knock a lot more off the value of the car than the cost of the MOT itself. Similarly, having had a long time since your last service could also wipe off valuable pounds from any sale price.
6 steps to improve the value of your used car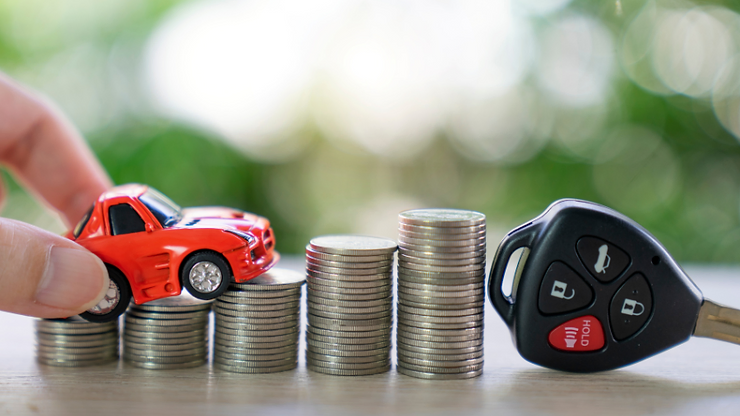 Now that we have previously identified what factors will influence the value of your used car, it's time to think about what you can be proactively doing to prep to sell your car and really maximize the return on any sale:
Step 1. Get it looking tip-top
In the very first instance, a little can really go a long way. No one wants to feel like they're buying a fixer upper (unless they're getting it for a knockdown price!) so make sure you take the time to show your wheels some love. Give it a thorough clean both inside and out to get it sparkling. You could even consider looking into professional detailing, or at the very least a run through a non-contact carwash.
Step 2. Get it fixed up
Even a minor scuff or scrape will be draining any reasonable asking price that you could expect to put forward, so make sure to get damage taken care of as soon as possible. There are a number of steps you can take to preserve the integrity of your paint job, and for those unavoidable damages that have already happened there are plenty of services out there which can help you to make any necessary repairs as easily as possible.
Through Axioma, you can get a free quote within 24 hours after providing some photos of what needs doing. In the majority of cases we can arrange for any work to be carried out at your own home, and at a great price which will beat taking it to a body shop!
Step 3. Get it checked out
As mentioned previously, a recent MOT and service can really bump up the value of your car by more than the cost of the MOT and service themselves. The most important thing for buyers is confidence, and if they are going to invest top dollar in taking your car off your hands, they want to know that it's not going to break down on them five miles down the road.
Step 4. Get your paperwork together
There are some key documents you will need when it comes to selling off legally and legitimately. In particular, these are:
· VC5 (logbook)
· MOT certificates
· Service Book
· Manual
· Any significant invoices or receipts for work done or parts purchased
Step 5. Get some good pictures
Second-hand car selling sites can be absolutely jam-packed with good options, so it's important to make your car stand out from the crowd. Since any potential buyer will only initially be able to go on the photographs that you put up, make sure that they are clear, taken in good light, and from a variety of angles and perspectives. This way anybody looking knows they're getting the full picture. A little extra work and effort at this stage could make all the difference in turning someone from a window shopper into a serious enquiry.
Step 6. Set a good price
If you've done your research and worked out a fair price for your vehicle, now is the time to start selling! By setting a fair price, you can make sure you're showing potential buyers that you are both well informed and reasonable, and as a result are more trustworthy. You may even want to consider setting the price slightly lower than what might be seen as market value, if you're hoping to attract more attention and make a quick sale. On the other hand, after putting in these extra steps you should be in a great position if you want to set your price a little higher and hold out for better moolah!
Where can you sell your used car?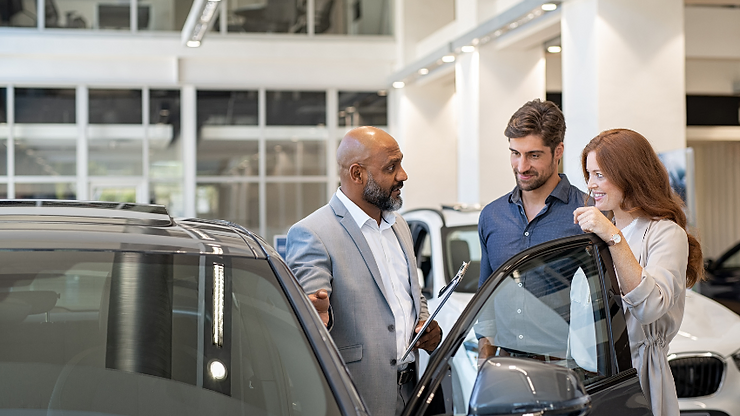 There are a couple of different forums or methods that you can consider when it comes to actually making that sale then happen:
1. Private classified ads
The old reliable, private classified adverts are traditionally the most common way people will consider moving on their motor. There are a couple of ways you can do this. You could try using a more generalised everyman selling board, a specialist magazine, or related website if you have a classic car (like a Mini, for example). Even more run of the mill all-purpose sales websites like Gumtree can serve their purpose if the car you're trying to sell isn't particularly high value in the grand scheme of things. It's more legwork, but private classified ads are probably the best way to recoup as much as you can on your initial outlay for the car. The most important thing is to make sure that your advert is well written and tailored to both your car and the site you are selling it on.
2. Registered dealers and part exchange
A very straightforward option, particularly if you're looking to just upgrade to a newer model from the same manufacturer as your current car. A key thing to focus on is what's known as the 'price to change', which will take into account the difference between the value of your current car and the cost of the new one. Alternatively, you can go with a straight sale if your car has a low mileage or is in high demand as a model. Since the dealer will be needing to make a good margin on what they give you for resale value, this isn't going to be the most lucrative approach, but it is likely to be the most straightforward and reliable.
3. Online services
In more recent years companies like WeBuyAnyCar have really started to spring up in popularity, usually because of the ease of use that they offer. After entering a few key car details on their website, you can get an initial valuation figure which you can then confirm by taking your car to one of their approved depots. Just be aware that that convenience does come with a cost, since any service like this is probably going to take a hefty cut from the general market value of your car. It might be worth trying other avenues first unless you are really pressed for time or energy!
4. Word of mouth and self-advertisement
Probably the trickiest of all the options to pull off successfully, yet it can most definitely have its payoffs when done right! Make sure to let all your friends know you're selling, and to let their friends know too. Use social media (if you have it) to make a couple of posts, and you can even go with the old classic of printing off a sign and leaving it in your car window. If you're going to do the latter, make sure it's not parked up and left with a sign up for long periods of time, as this could lead to your car being towed!
How to prepare to sell your car: safety tips
Make sure you also follow a couple of important safety tips when it comes to the actual sale of your car:
1. Delete any personal data
It's easy to overlook just how much of your information might be stored in your car. Outside of the usual removal of personal documents and details you should be carrying out during a clean of the interior, you should also think about any entertainment or navigation units in the car's hardware. Have you got your phone contacts saved in your Bluetooth Speaker? Have you got 'Home' or other personal locations saved in a GPS navigation unit?
2. Stay safe on a test drive
As nice as it is to put trust in your fellow man, it's a sad fact of life that there are plenty of people out there always on the lookout for somebody to scam. If you agree to a test drive, don't meet far away or in a location you aren't familiar with. Ask to see the potential client's driving license and insurance details first, to make sure they are legally allowed to drive the car. Don't leave them alone in the car with the keys, and if you feel uncomfortable then always feel free to ask a friend or family member to accompany you.
3. Draw up a contract
Make sure that you are covered in the event of a sale. Giving your buyer a 'sold as seen, tried and approved without guarantee' receipt and drawing up a car seller's contract will give you some guarantees and protections after the sale is finalised. Note that having this in place does not affect the buyer's legal rights, and any verbal or written description you've given over the course of the sale process has to match up accurately.
4. Receive payment
The final part of the puzzle is actually getting the money for the sale. The safest option if you're selling directly is to arrange an online bank transfer or be given cash on the premises of your bank, so you can deposit it immediately. If you're selling through a website which has its own sales mechanism, be wary of anybody offering a higher fee to work around that sales mechanism as you're likely to forgo any protections that the website has to offer! But most importantly, just make sure that you don't hand over the key until that money is safely stored away in your account.
Final thoughts
If you are keen to get the process of selling your car going, start off by making sure it's sale ready.
Making arrangements for any repairs or refixes is a priority so get booked in quickly and easily! If you arrange for this to happen through Axioma then everything should be taken care of within a matter of days, and most likely without you even having to leave your own home.
You can then get on with the important part of finding a new home for your wheels, and a new set of wheels for you!